2020 Penalty Kick Competition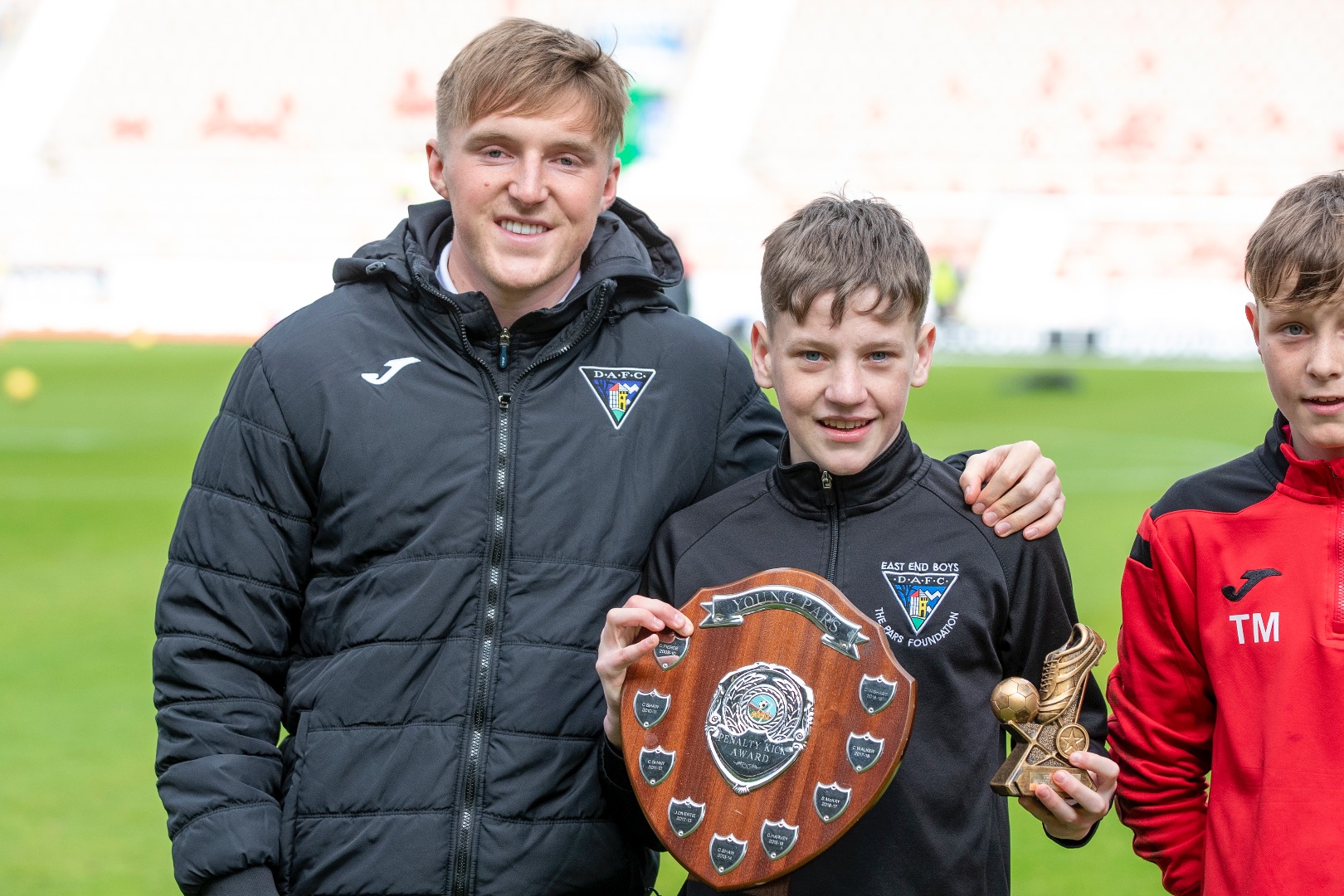 The final of the 2020 competition was postponed due to Covid and eventually was held on 16th April 2022.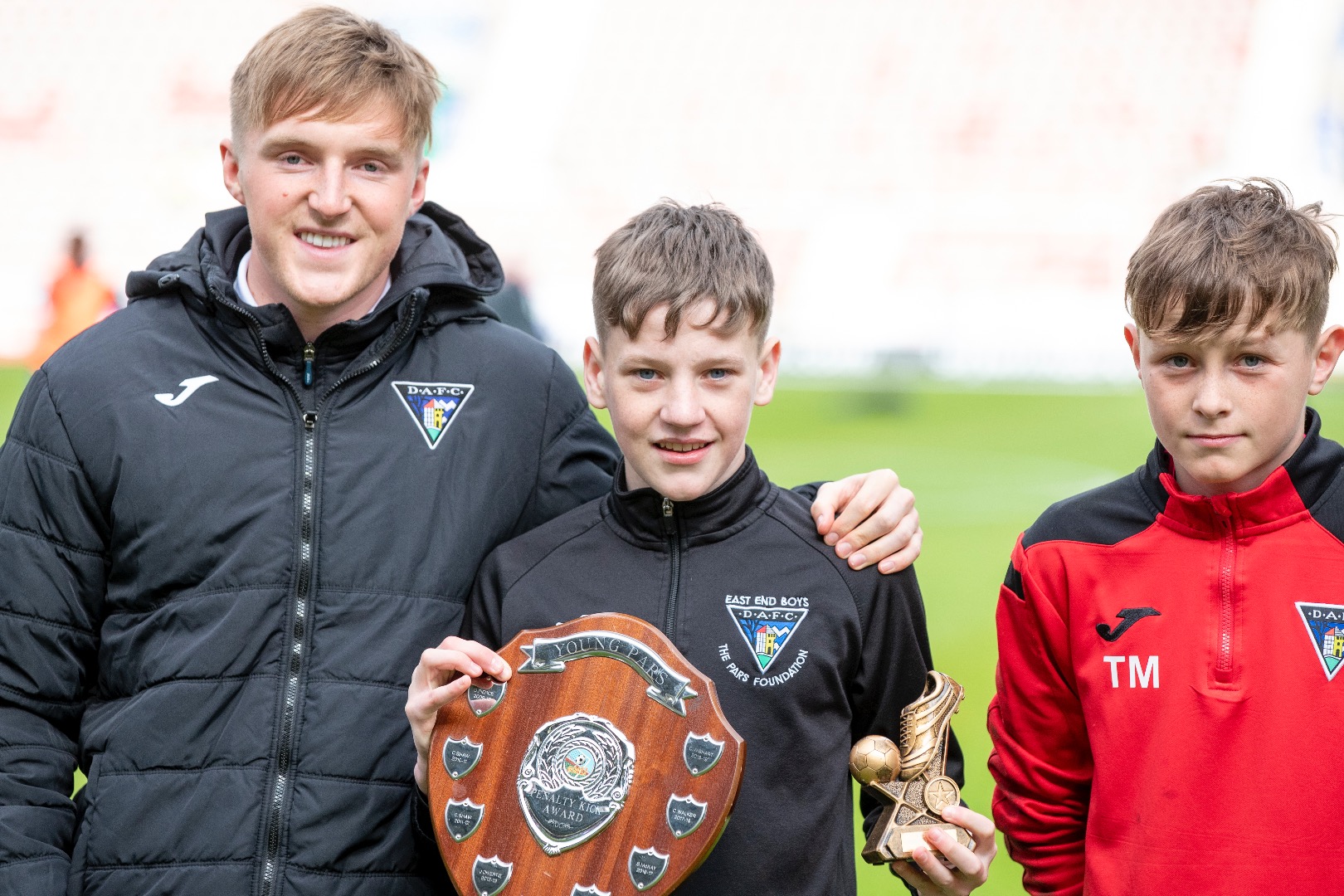 Congratulations to Charlie, a pupil at Woodmill High School, winner of the Young Pars Penalty Kick Competition. The prize was presented by Dunfermline midfielder Paul Allan, winner himself of this competition in 2008-2009.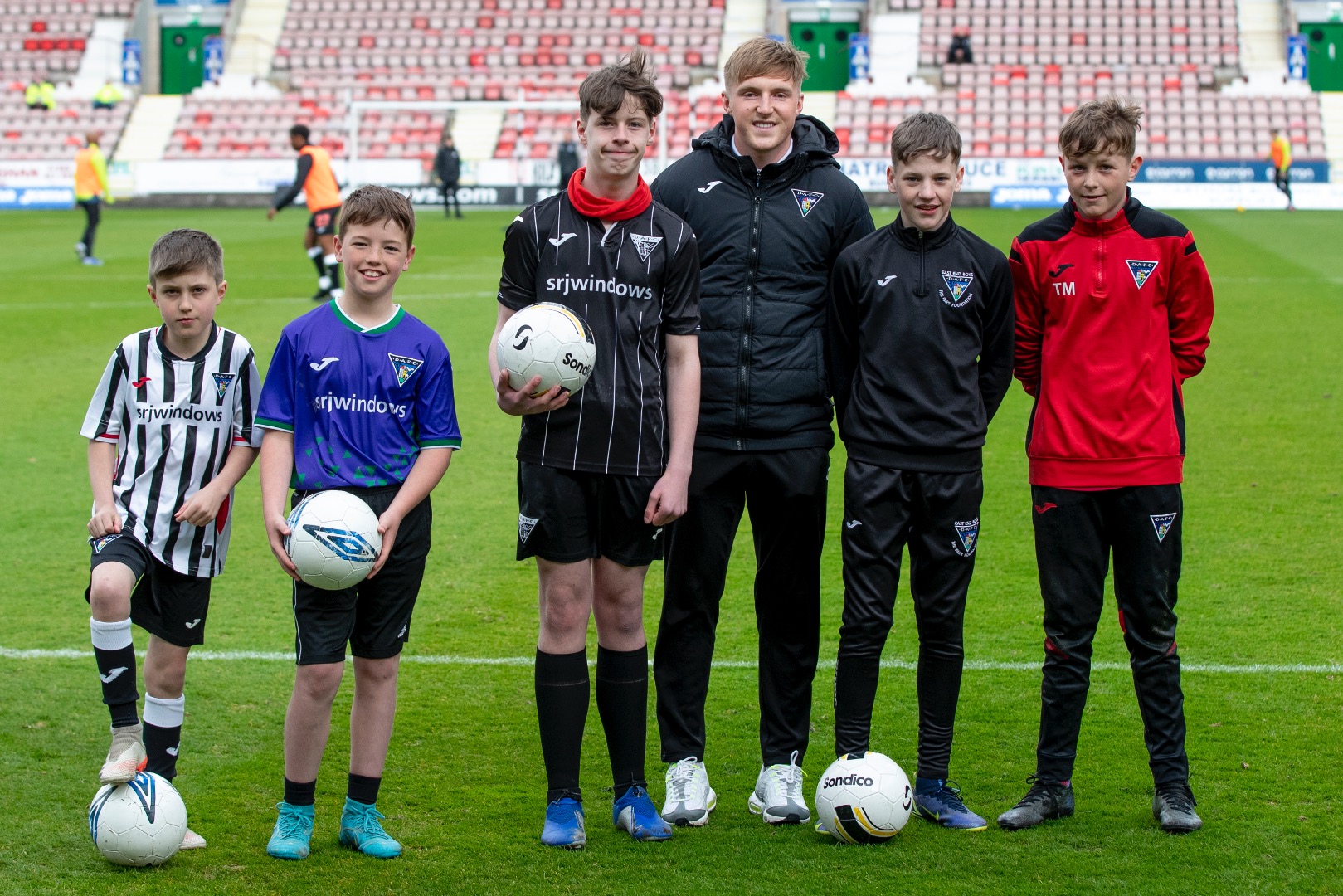 This was the conclusion of Season 2019/2020 Penalty Kick Competition postponed due to the Covid Epidemic. Each participant took 3 penalties each. There was no clear winner, then sudden death decided. Dylan and Ralph dropped out after six but the final two went to 11 penalties each before Charlie triumphed over Leon.

Goalkeeper was Thomas Margetts (13) who plays with DAFC 2008.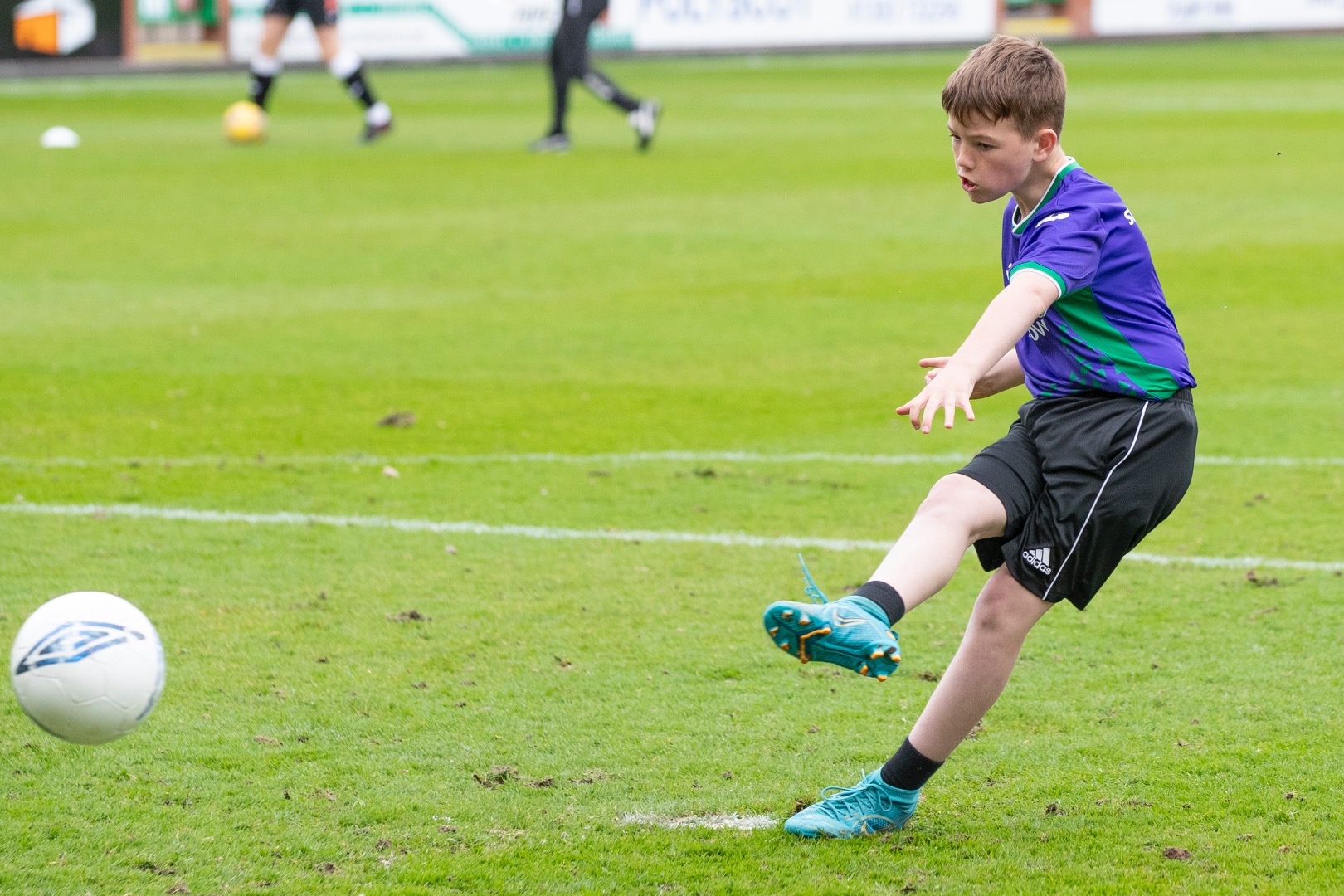 Participants were:-

Dylan Age 14yrs
Attends Dunfermline High
Current Ball boy

Leon Age 10yrs
Attends Donibristle Primary
Plays for Blue Brazil 2012s

Ralph Age 9yrs
Attends Victoria Primary, Edinburgh
Trains with Spartans FC

Charlie Age 13yrs
Attends Woodmill High
Plays for East End Boys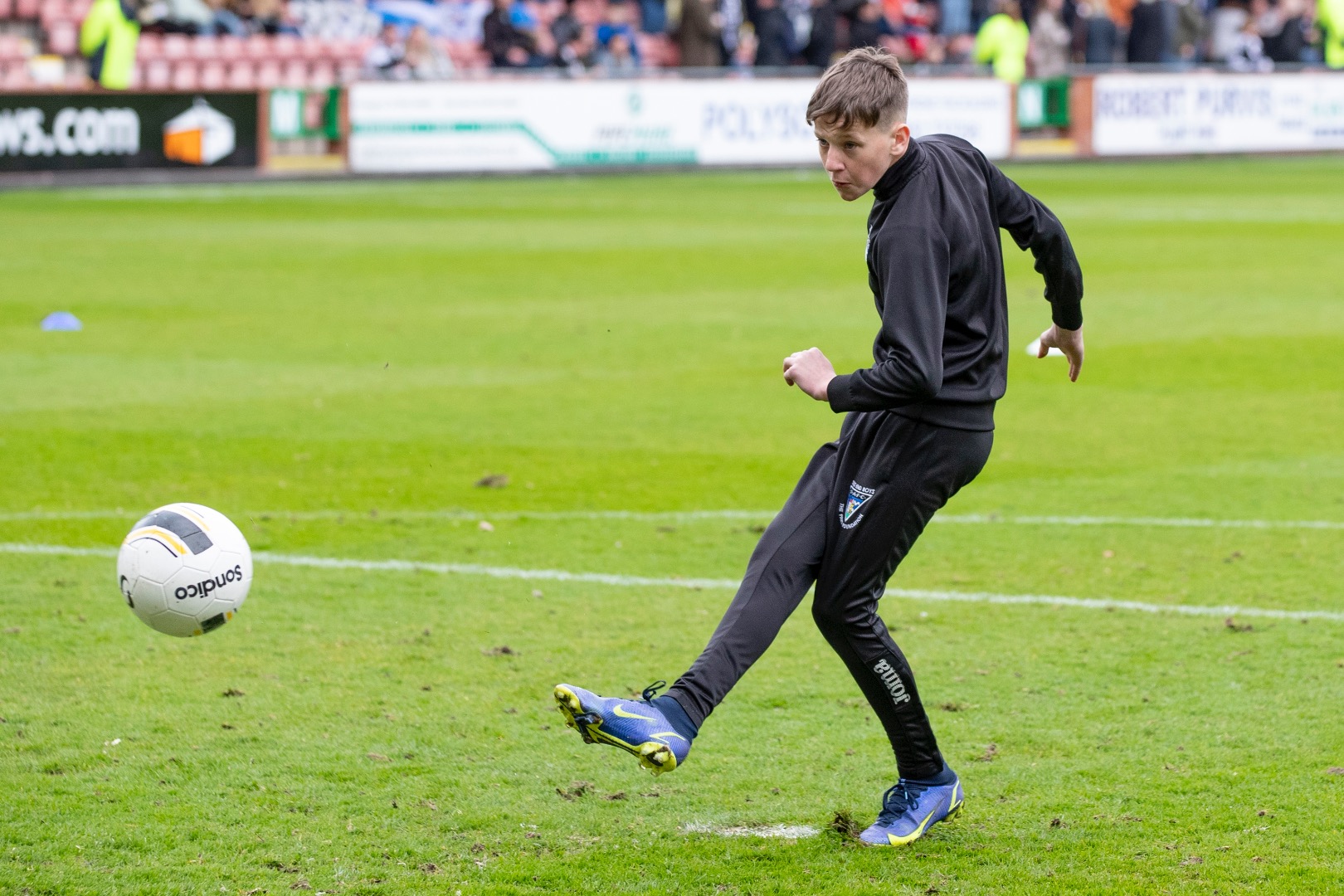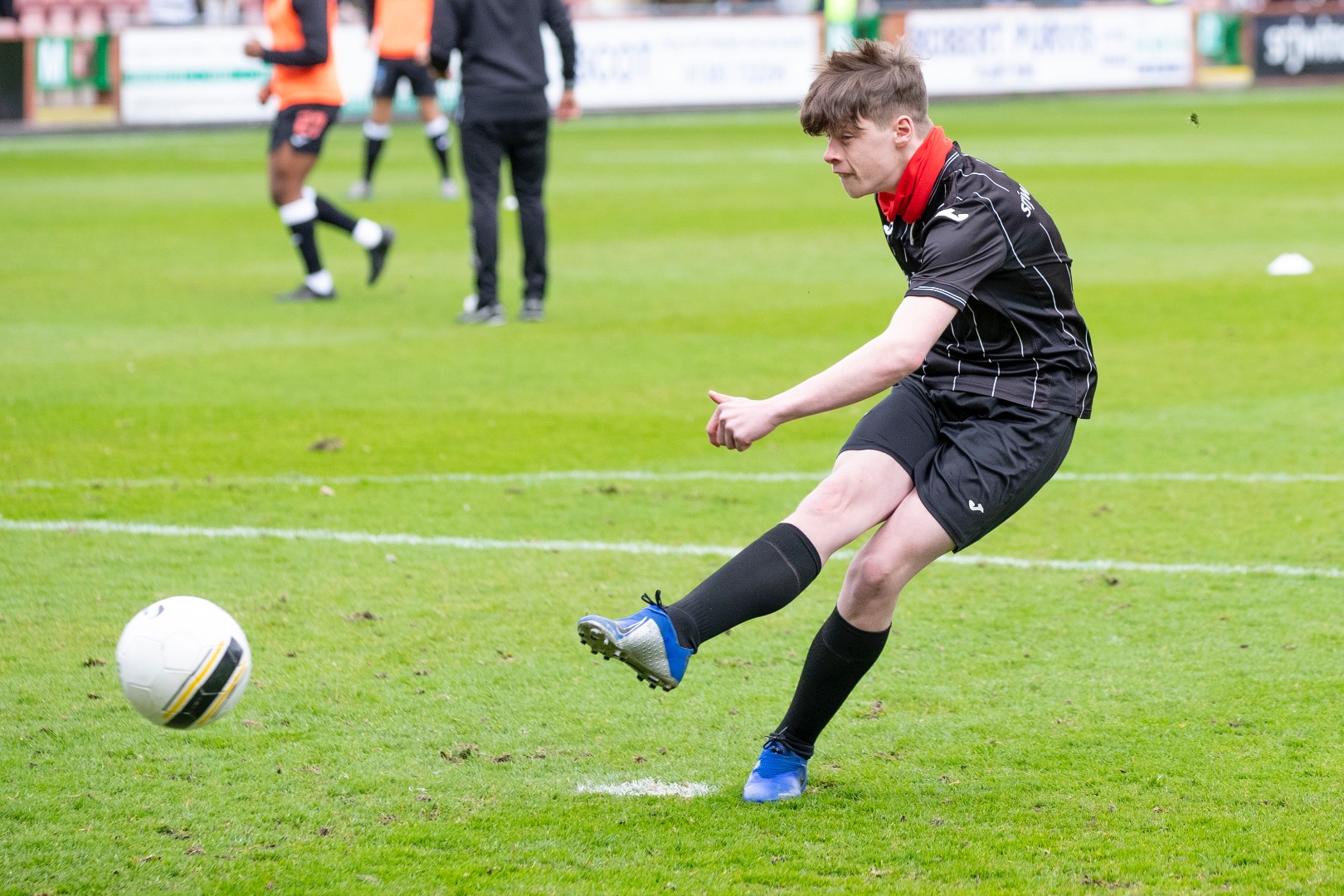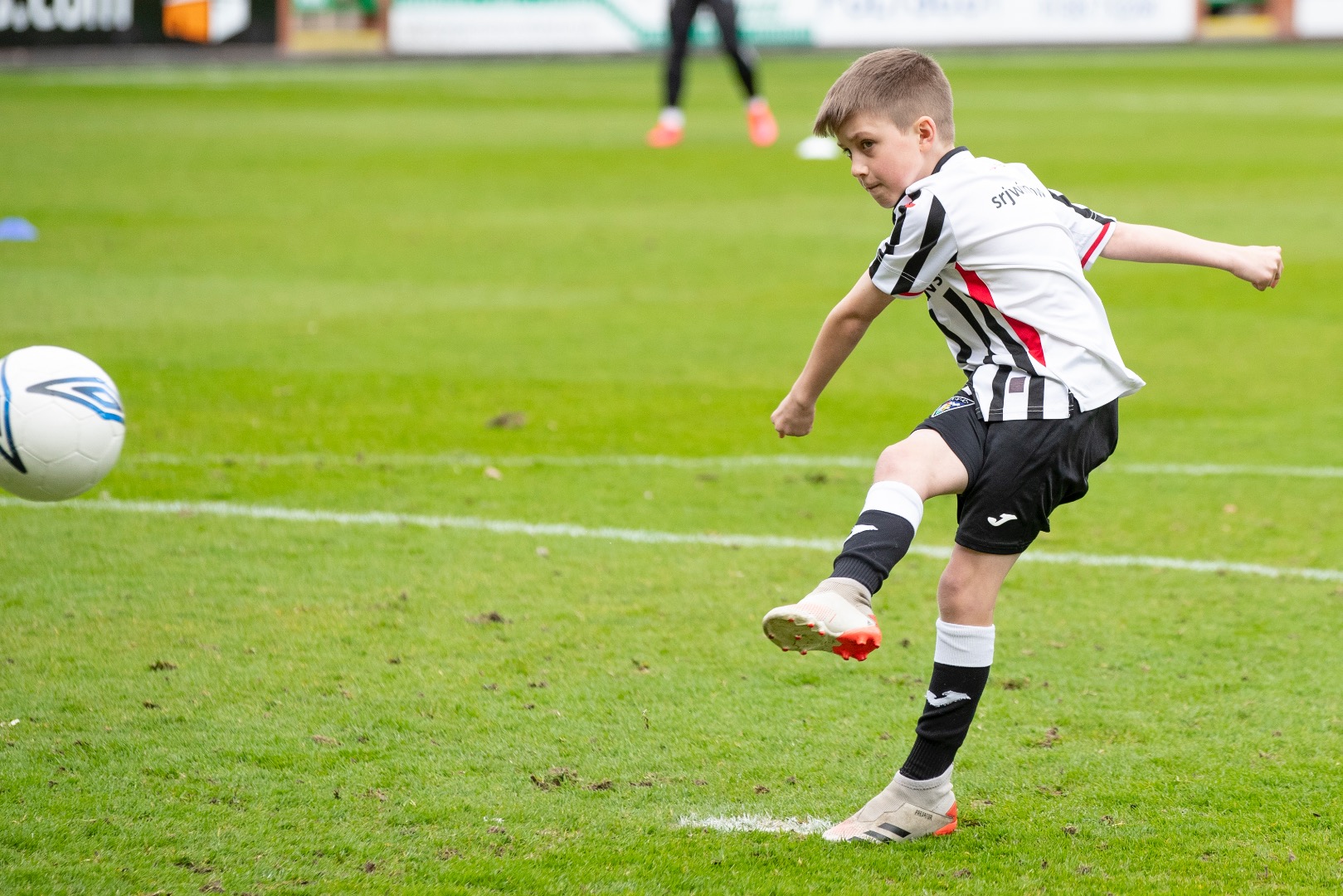 Related Stories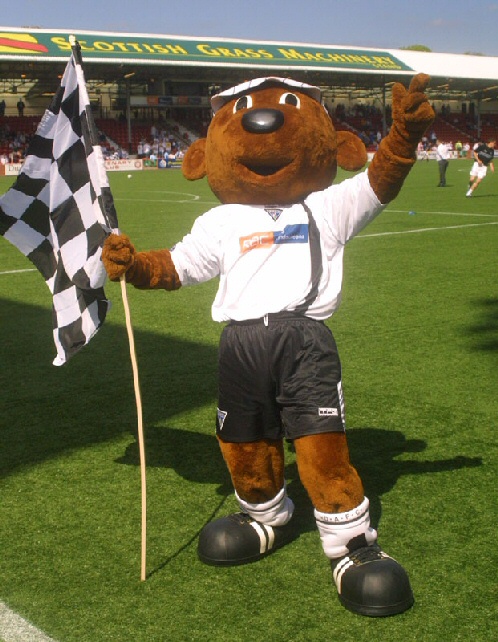 Sammy says thanks very much for visiting our web site where we have lots of news for young Pars fans.