Bucket Collection at East End Park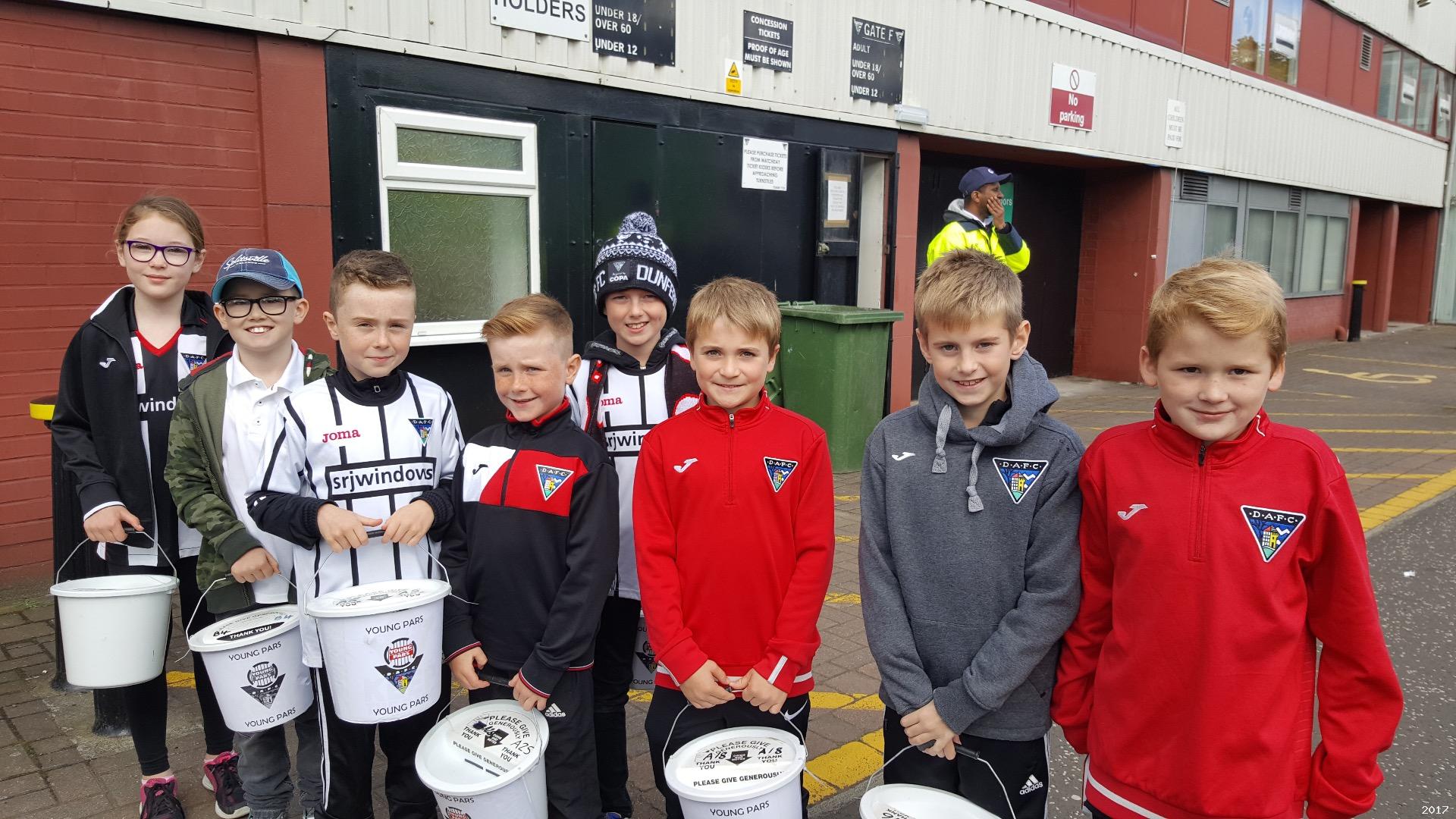 DAFC kindly gave us permission to hold a Bucket Collection at the home fixture on Saturday 30 September, when we played Dundee United.
Members of the Young Pars manned the buckets and thanks to their efforts and the generosity of Pars fans the sum of £665 was collected. These funds will be used for future Young Pars events this season.

Thank you all very much.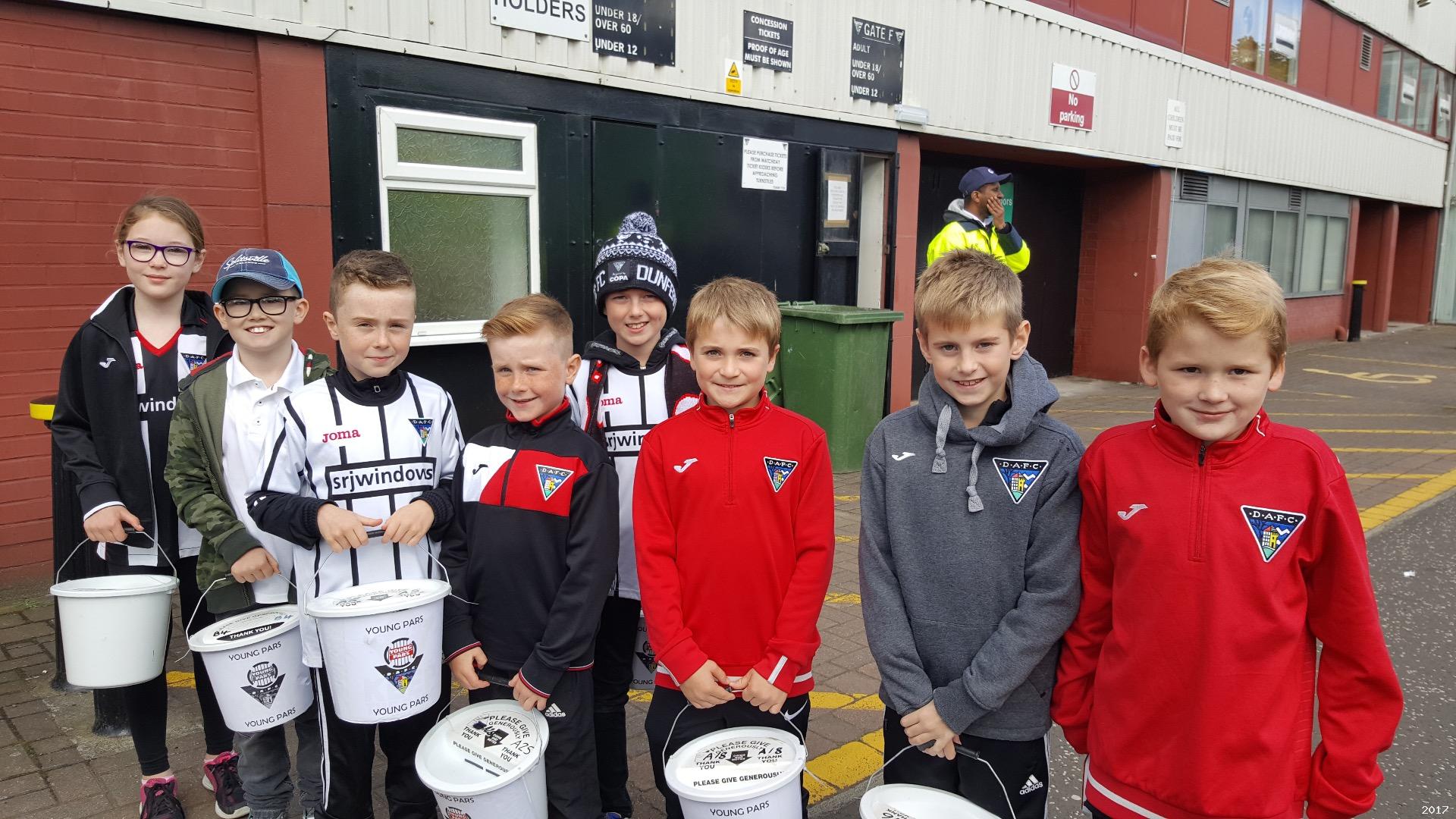 pictured: some of the Young Par `bucketeers`