Pre Season Friendly: DUNFERMLINE 0 HIBERNIAN 0: 15/07/14
MATCH PICTURES
Hibs fans in the East Stand were drenched in evening sunshine for this¬ one and only¬ pre season friendly at East End Park. The Pars squad showed signs that the pre season niggles had gone meaning a start for captain Andy Geggan and Ryan Wallace and Allan Smith both making the bench.
Liam Craig and Lewis Allan got the match underway with the visitors attacking the goal in front of the McCathie Stand. The Leith team enjoyed early possession but when Danny Handling misplaced his pass Andy Stirling accepted the gift and ran towards goal. He exchanged a pass with Michael Moffat on the edge of the box but his shot was turned around his right hand post by Kleton Perntreau to give the Pars a corner all within three minutes.
Gregor Buchanan was successfully picked out as the target at the corner but his knock down was mopped up by the Hibs defence. Scott Robertson was the first Hibs player to get deep into the Pars box and when he was tumbled by Ross Forbes, the ninth minute penalty¬ was an easy decision for referee Stephen Finnie. Ryan Scully went to his right and Liam Craig shot left and the Pars keeper made a fine save.
Dunfermline then produced some good passing moves that had the home fans applauding but there was concern as Hibs came close with a looping header in 20th minute.¬ Alex Whittle then required the physio's treatment as he inflicted injury on himself as he fouled¬ Robertson down at the right corner flag. Before the Liverpudlian could get back on Hibs pressed from the free kick but the defence denied Owain Tudor Jones.
Hibs had the ball in the net in 28th minute but referee Finnie ruled it out. Craig had sent Allan through into the right side of the box and when Scully parried the shot into the centre of the box Lewis Stevenson's tug on Millen before he got in to net, did not go unpunished.
Millen put in a dangerous ball from wide right but Michael Nelson did his job and cleared. At the other end Scully pulled off another great save to deny Handling after Allan had laid the ball off to him on the edge of the box.
Five minutes from the break Hibs right back trialist caused Scully to touch a cross over his bar. The visitors then survived themselves as Moffat sent the ball wide right for Millen to return into the six yard box but Stirling just failed to get the necessary touch.
Half time: Dunfermline 0 Hibernian 0
For the second 45 minutes Dunfermline withdrew Stirling, Geggan and Forbes, replacing them with Shaun Byrne, Ryan Thomson and Jonathan Page.¬ A good move with Tudor Jones going on a decoy run,¬ let Craig in for a 51st minute shot from 18 yards but thankfully that was deflected behind off Falkingham for a corner that they wasted.
Booth then won a corner on the left that Forster met but headed wide right. Allan Smith replaced Ryan Wallace before Scully was called upon to make another fine save, keeping out Stevenson's header on a Booth cross. Allan then made use of a Page slip to home in on goal from the right but he pulled his shot just outside the far post.
Scully was to rescue the Pars again in 64 minutes when Allan ran on to a high through ball and looked likely to score but the on loan Partick keeper impressed yet again. Ryan Williamson and Lewis Spence then entered the field and Spence's first touch was a hand used in the Pars box that was obscured to the referee.
Forster then connected with a header on a Craig free kick but not sufficiently to¬ bother Scully this time.¬ Then in 71 minutes Spence's free kick targeted the inrushing Buchanan but Hibs conceded the corner. Another Spence free kick seven minutes later was attacked by sub Kerr Young at the far post but he narrowly missed the glory of scoring on the day after his 21st birthday.
Forster crashed a Hibs strike over the crossbar. With six minutes remaining¬ Williamson went on one of his soaring cross field runs before being relieved by Drummond as he ran out of ground. Drummond crossed for¬ Smith at the far post but it was¬ Moffat who got in the shot that was deflected over the bar. Two successive Pars corners kept up the pressure but the scoreline remained the same.¬ Byrne was offside when he netted in 87 minutes. The midfielder was just too far up as Moffat tested Perntreau who parried the shot.
This was a very decent performance from Dunfermline against a free flowing Hibs side who were kept out by a sharp Pars keeper showing great early season form and maturity for his 21 years.
Listen to Jim Jefferies comments post Hibs
DUNFERMLINE: Ryan Scully; Ross Millen (Ryan Williamson 65), Lewis Martin (Kerr Young 74), Gregor Buchanan, Alex Whittle (Ross Drummond 74); Andy Geggan (c) (Jonathan Page HT),¬ Josh Falkingham (Lewis Spence 65), Ross Forbes (Shaun Byrne HT), Andy Stirling (Ryan Thomson HT); Faissal El Baklhtaoui (Ryan Wallace 7 (Allan Smith 58)), Michael Moffat
SUB NOT USED: Jamie Wilson (GK).
HIBERNIAN: Kleton Perntreau, Trialist (Trialist 54), Lewis Stevenson (Max Todd 81), Jordan Forster, Michael Nelson, Callum Booth, Owain Tudor Jones, Scott Robertson, Lewis Allan, Danny Handling (Sam Stanton 76), Liam Craig
SUBS NOT USED: Sean Brennan (GK), Aaron Dunsmore, Tom Gardiner
REFEREE: Stephen Finnie
WEATHER: Fine 19C
ATTENDANCE: 2712
50/50 HALF TIME DRAW: Ticket no. 103076 won £172.
MATCH PICTURES
NEXT MATCH: Pre Season Friendly (away) v Berwick Rangers
Saturday 19th July 2014, kick off 2.00pm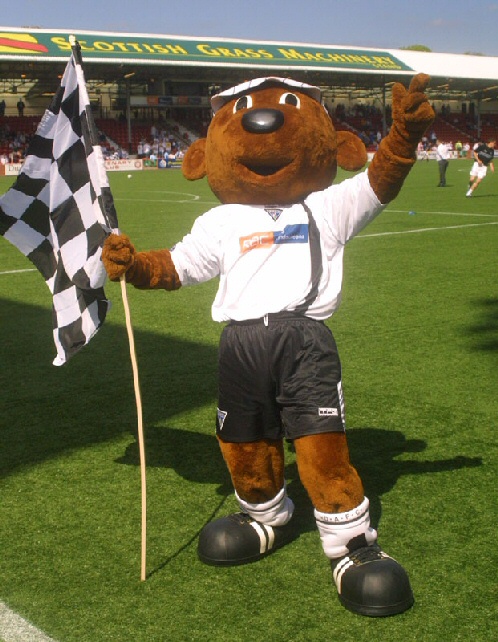 Sammy says thanks very much for visiting our web site where we have lots of news for young Pars fans.