SPFL League One; DUNFERMLINE 3 ARBROATH 0: Date 25/02/14
MATCH PICTURES
As expected with competition from live European football on TV, Dunfermline's lowest league crowd of the season turned out on this chilly Tuesday evening at East End Park. But those that stayed away missed another good Pars performance - for the first time this season Dunfermline managed back-to-back shut outs in league games, and gave their play-off chances another boost with three great goals against bottom-of-the-league Arbroath.

Jim Jefferies unsurprisingly kept the same starting line-up that had performed so well against Ayr United three days earlier. His only change was to bring Craig Dargo back on to the bench for the first time since 2nd January, replacing young striker Jordan Moore. Arbroath manager Paul Sheerin made two changes to the team that narrowly lost to Forfar on Saturday, replacing Paul McManus with Alan Cook, the striker who had scored twice against Dunfermline in Arbroath's win in August. He also relegated himself to the bench for Chris Scott.

The game began quietly with Dunfermline playing towards the East Stand and Arbroath looking keen to play on the break with their 4-5-1 formation that found success on their previous visit. The first action of any kind came in five minutes when Ricky Little conceded a corner under pressure from Andy Geggan. McIntosh cleared but only to give Dunfermline a second corner from which nothing came.

It was all Dunfermline as Arbroath conceded territory to the Pars, but a sign of how they wanted to play it came in 11 minutes when Ross Millen lost the ball under pressure and for a moment Arbroath looked to break with three players. Fortunately the move was broken up by a poor Arbroath pass.
The first shot of the game came after good work from Falkingham and Millen set Husband up and his shot from 30 yards sizzled past the right-hand upright. Two minutes later Forbes won a corner on the left from which Shankland looped a header on to the top netting. In 18 minutes another well-struck effort from Stephen Husband deflected off Travis for another corner which was cleared.

The game was visibly stepping up a pace however and after a good passing movement from Husband and El Bakhtaoui, Falkingham found space to shoot on target from the edge of the box, but Wood held comfortably to his left. With 20 minutes gone, Faiss used quick feet at the edge of the box but his shot was blocked. Dunfermline then won a free kick outside the Arbroath box and when Forbes slipped it quickly to Husband, the Pars midfielder hit another rasping drive that just missed left.

In 26 minutes Falkingham won another Pars corner and when that became another after the Arbroath clearance, Dunfermline got the goal that their pressure fully deserved. Wood could only punch Millen's kick as far as Stephen HUSBAND and from 15 yards Hubby made no mistake with a perfectly executed volley into the left corner of the Arbroath net. Forbes and Husband were running the show and on the half hour a dangerous cross from Forbes found Shankland but the striker couldn't get enough on the header to trouble the keeper.
A Cook run down the left flank got Arbroath their first ball into the Pars box but it was cleared solidly by Morris. Then Faiss and Millen combined down the right to provide Shankland with a difficult header which went wide and Forbes had a pop from 25 yards that curled over the bar.

Millen became the first name in the book when he impeded a Colin Hamilton run. Then Arbroath briefly came into the game as Bobby Linn took on two defenders to make his way into the Pars penalty area but he was crowded out and the danger passed. The biggest danger to Dunfermline's lead came one minute into stoppage time at the end of the first half. Leighton McIntosh was sent clear past the Pars defence and into the box one-on-one with Scully, but the keeper pulled off an excellent save to keep his goal intact. It was the least that Dunfermline deserved in a half that they completely dominated.

Half-time: Dunfermline Athletic 1 Arbroath 0

There were no changes to either team at the start of the second half but it was clear that Arbroath had changed tactics and were trying to apply more pressure further up the park from the outset.

In 52 minutes Michael Travis became the first Arbroath name in the book when he brought down Falkingham in a good position wide right. When Forbes' kick came over it seemed to deceive the Arbroath defence and ricocheted off goalkeeper Wood for a corner. Dunfermline won another corner a minute later but it too was cleared. Then Arbroath threatened as Cook slung over a good cross from the right which Hamilton headed narrowly wide. After that Arbroath immediately made a double substitution with McManus and Banjo replacing Cook and Scott, and shortly after that, Ryan Williamson came on for Ross Millen for the Pars.

Williamson was soon foraging down the right wing and on the hour mark when a ball came to Ross FORBES just inside the box from Falkingham on the right, the Pars new boy blasted his left foot shot high into the left side of the Arbroath goal for a two-goal lead. Then Forbes was again at the centre of the action with a superb cross that couldn't find any takers.
Arbroath looked like they were running out of steam but McIntosh gave them some hope in 68 minutes when he played a 1-2 inside the Pars goal area to set up a shot which he blasted over the bar.

Inevitably Forbes was involved in Pars third goal in 71 minutes. His pass set Danny Granger off down the left wing and Danny's low dipping cross found Josh FALKINGHAM charging in at the back post to slide home goal number three.

Kenny Deuchar replaced McIntosh for Arbroath but the biggest cheer of the evening came in 75 minutes when Forbes went off to a great ovation to be replaced by Shaun Byrne. Faissal El Bakhtaoui, who had been lively all evening, also got a good reception when he left the field five minutes later to be replaced by Craig Dargo.
Dunfermline continued to press for a fourth goal and in 85 minutes after Geggan won the ball in midfield and went on a driving run left, but his squared ball could find no takers. Dunfermline then won a free kick in front of the Arbroath goal 25 yards out but Grainger's effort cleared the bar and that was the last meaningful chance of the game.

This was another impressive team performance from Dunfermline. There was a second consecutive shut-out based around a commanding display of solid defending by Callum Morris. There was some great midfield play and it was good to see Hubby and Josh looking more like their old selves, although Ross Forbes continues to be the eye-catcher since his impressive arrival. And up front the strength of Lawrence Shankland and the non-stop running of El-Bakhtaoui look like an interesting combination.

Results elsewhere made this an even better night for the Pars who have now opened up a fourteen point gap over second placed Stranraer.

DUNFERMLINE ATHLETIC: Ryan Scully; Ross Millen (Ryan Williamson 58), Danny Grainger, Jonathan Page, Callum Morris, Andy Geggan (c), Faissal El Bakhtaoui (Craig Dargo 80), Stephen Husband, Lawrence Shankland, Josh Falkingham, Ross Forbes (Shaun Byrne 75).
SUBS NOT USED: Ryan Wallace, Lewis Martin, Alex Whittle, Ryan Goodfellow (GK)
SCORERS: Husband (27), Forbes (60), Falkingham (71)
YELLOW CARD: Millen (37)

ARBROATH: Sandy Wood, Ricky Little, Colin Hamilton, Kevin Nicoll, Michael Travis, Alex Keddie, Bobby Linn, Ross Chisholm, Leighton McIntosh (Kenny Deuchar 71), Alan Cook (Paul McManus 57), Chris Scott (David Banjo 57).
SUBS NOT USED:, Lenny Wilson, Paul Sheerin, Dayle Robertson, Lari Yao
YELLOW CARDS: Travis (52), Hamilton (62), Keddie (72), Nicoll (87)

REFEREE: Andrew Dallas
ATTENDANCE: 1,983
MATCH PICTURES

NEXT MATCH: SPFL League One (away) v Stranraer
Saturday 1st March, kick off 3.00pm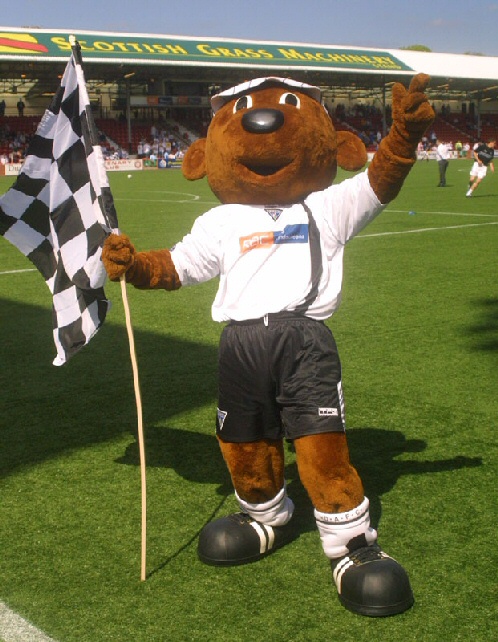 Sammy says thanks very much for visiting our web site where we have lots of news for young Pars fans.