Fife Cup v Cowdenbeath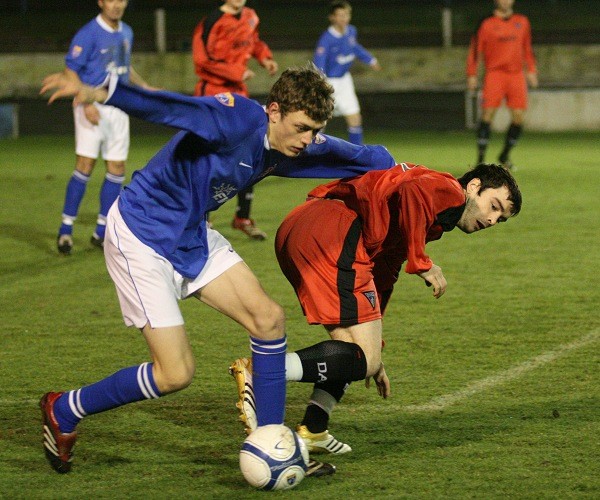 COWDENBEATH 1 DUNFERMLINE 1 Date: 20/02/07

Dunfermline won 6-5 on penalties

Fixture: Fife Cup Semi Final

Referee: Colin Brown

Iain Williamson and Jamie Harris led the attack for Dunfermline with Jim McIntyre slotting in at left midfield. Freddie Daquin started at right back with Bamba and Labonte in central defence. Cowdenbeath fielded six of the team that lost 3-0 at home against Brechin City in the Scottish League Division Two on Saturday.
The home side opened the scoring after just three and a quarter minutes when a corner from the left was met by Dougie HILL whose forceful header from eight yards giving McKenzie little chance.
Labonte made a headed clearance to a useful ball into the Pars box on 12 minutes and was quickly out to block Murray Davidson as he gathered and fired on target from 20 yards. Five minutes later Dunfermline had their first serious attempt on the Blue Brazil goal but Harris` header was cleared off the line by a defender as it was heading for the bottom right of the opposition goal.
For all Dunfermline`s possession they were finding it hard to get near goal. Shots were from distance - in 23 minutes from Bobby Ryan, who hit Harris on the back and then four minutes later from Jamie McCunnie but well over the crossbar.
There was a real let off for the Pars in 31 minutes when Liam Buchanan evaded the attentions of Bamba to chip a shot from the angle at the right side of the penalty area. McKenzie stretched but could not get a touch but was relieved to turn around and see the ball break back off his far post.
Half time: Cowdenbeath 1 Dunfermline 0
In the second half it was Cowden who had the first shot at goal when Gary Fusco picked out Buchanan on the left side. The no.9 hit a screamer low but wide of the right post. At the other end Morrison tried a shot from 25 yards that crept outside the left goalpost. A weak shot from Calum Woods, all of 35 yards out was held by the green shirted Cowdenbeath keeper.
When Owen Morrison took charge of a 64th minute free kick just 25 yards out expectations were great but his blast went soaring over the crossbar. Next a corner from Ryan was touched behind by Kyle Allison but then Morrison`s from the right failed to find a red shirt.
A Morrison cross from the left in 71 minutes flashed through the Cowden box but Ryan, arriving at the far post, failed to get the touch that would have turned in the equaliser. Woods cross four minutes later ended up troubling keeper Allison and he only just managed to stop himself carrying the ball over his own line as the ball dipped down into his hands.
It was seven minutes from time before Labonte picked out Iain WILLIAMSON just outside the home penalty box. He advanced in from the right and shot low from an angle to find the net at the bottom left.
Having waited so long for a goal Morrison almost drove in the second in the following minute but the keeper saved. Three minutes from the end, McKenzie had a fine save from Davidson and so for the second Fife Cup tie running Dunfermline took the game to penalty kicks. The penalties were taken at the High Street end.
Penalty 1: Cowden`s Matthew Docherty scored mid left; 1-0
Penalty 2: Jim McIntyre lofted mid right; 1-1
Penalty 3: Dougie Hill scored mid left; 2-1
Penalty 4: Iain Williamson smacked in, keeper no chance; 2-2
Penalty 5: Liam Buchanan scored low left; 3-2
Penalty 6: Bobby Ryan scored bottom left; 3-3
Penalty 7: David Hannah nets in centre keeper went left; 4-3
Penalty 8: Jamie Harris smashed in down the middle; 4-4
Penalty 9:Â Murray Davidson netted bottom right; 5-4
Penalty 10: Owen Morrison scored mid left; 5-5
Penalty 11: Sub Grant Manzie blasted over the bar; 5-5
Penalty 12: Calum Woods netted right keeper wrong way; 5-6
Pars progress to play East Fife in the final at East End Park at a date yet to be fixed.
DUNFERMLINE: Roddy McKenzie; Freddie Daquin, Aaron Labonte, Souleymane Bamba, Calum Woods; Jamie McCunnie (Nick Phinn 90), Bobby Ryan, Owen Morrison, Jim McIntyre; Iain Williamson, Jamie Harris.
SUBS: Greg Paterson, John McCulloch, Calum Smith, Clark Kay
SCORER: Williamson (83)
COWDENBEATH: Kyle Allison; Mark Baxter (Stephen Husband 38), Laurie Ellis, Gary Fusco, Dougie Hill, David Hannah, Matthew Docherty, Murray Davidson, Liam Buchanan, Steven Weir (Grant Manzie 73), Graham Guy (Jamie Reid 67).
SUBS: Robert Fyfe, Morris (GK)
SCORER: Hill (4)
REFEREE: Colin Brown
WEATHER: Dry 5C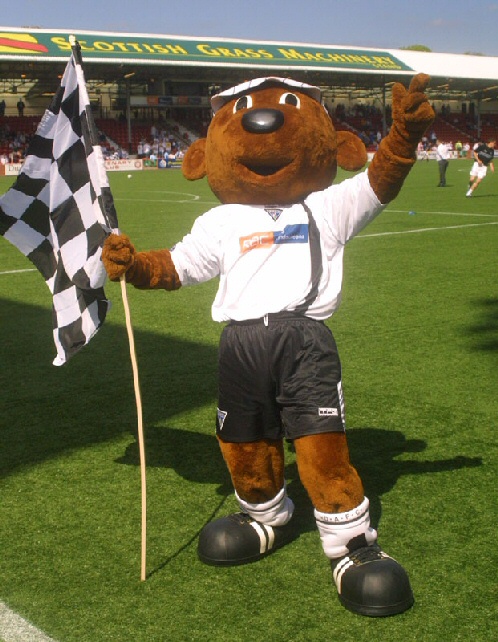 Sammy says thanks very much for visiting our web site where we have lots of news for young Pars fans.