Stewart Petrie Testimonial
DUNFERMLINE (2) 3 THE PARS (1) 1 Date: 21/01/03

DUNFERMLINE: Stillie (Ruitenbeek 63); Bullen, Skerla, Wilson, McGroarty (Petrie HT); Nicholson, Dempsey, Crawford (Walker 83), Dair; Hampshire (Kilgannon 56), Brewster (McGarty 83).
Scorers: Brewster (18, 36), Petrie (87pen).
Strip: Away Orange
THE PARS: Westwater (Rhodes HT); Den Bieman (Shields 56), Tod, Potter, McCulloch (Irons 74); Kozma (McNicol 86), McNamara (Boyle 67), Bingham (de Gier 74), Petrie (Skinner HT); Coyle (Templeman 63), de Gier (Smith HT)
Scorer: McNamara (27)
Strip: Home strip with RED numbers
Referee: John Rowbotham
Attendance: 3739
Weather: Dry 7ºC
After his testimonial match, a delighted Stewart Petrie spoke to the press about his night, and the future.
"I was astounded by the turnout - it was fabulous. It was emotional to see that amount of crowd there. Thankfully it was a great night with no rain or wind. It was pleasant and there was some good football played."
The award of a 'testimonial' penalty gave Stewart the opportunity to score, what may turn out to be his last goal for the club.
"I think it was manufactured, but it was nice to score. Big Andy (Rhodes) said to me that the first goal I scored at the club was a penalty, and probably the last goal you'll score for the club was a penalty."
What now for Stewart Petrie?
"We're looking at a few things. The transfer window's until the end of January, so I'll sit down with the manager over the next couple of days and we'll see what we're going to do, whether I move away and look for a regular game. If I don't move now I'm here until the end of the season."
Australia has been mentioned as a possible destination for Stewart – have there been any further developments?
"There's still the possibility, but there are other clubs interested in me, I'll sit down with the manager tomorrow and see what he want to do. I'm sure he'll be flexible with me. We'll see what comes up in the next few days."
Should this prove to be Stewart's final appearance, it's not bad way to go out?
"It's absolutely brilliant, a crowd like that at home, and being able to play with players that I've played with over the last ten years is special. It's great for the fans that Istvan came over and played in it, but I can't praise the crowd highly enough for their turnout tonight."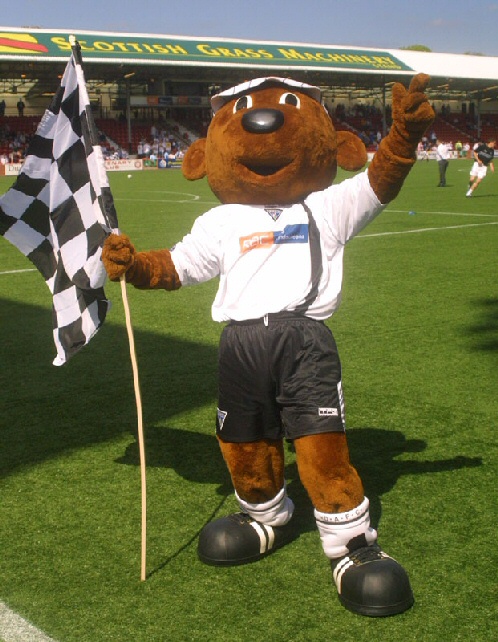 Sammy says thanks very much for visiting our web site where we have lots of news for young Pars fans.