SPL: Dunfermline 0 Kilmarnock 3: 28/11/98
Dunfermline`s man of the match has to have been Sammy the Tammy. In dispatching the ball people off to their positions, our big furry friend showed better distribution than anything else that appeared in a Pars strip thereafter on the pitch.

Andy Tod was handed a dubious role in centre midfield where no one but the management expect him to perform. The Par who was a favourite as a defender is no midfielder and his inclusion is clear favouritism from Campbell and Paton who will find a place for him no matter what.

The Dark Ages have set in at East End Park. This was tragic rather than magic and down right embarrassing to the avid Pars supporter. The boos that echoed round East End Park at 4.50pm would have been much louder had at least half the Dunfermline support not left in torrents even before the third Kilmarnock goal.

Killie were not that good but Dunfermline were a lot worse. Both teams had about six chances each, Kilmarnock converted three of theirs but the Pars failed to score and still rest at the bottom of the league.

Andy Tod had an early chance when he got on the end of an Andy Smith cross and Smithy had a chance of his own before Ian Durrant place a 25 yard effort on the underside of the crossbar to open the scoring after 32 minutes.

The lack of any control in midfield cost Dunfermline this game as Killie`s Mark Reilly, a player who couldn`t not even game a game for Reading, displayed his authority. Ian Durrant was enjoying the space and certainly was given plenty of it when he was allowed to slot in number two 11 minutes into the second half.

Andy Tod hit the woodwork with a header from a Gavin Johnson corner in the 62nd minute but Gary Holt was the next to hit goal when he waltzed through the defence to hit a weak shot at goal which was enough to beat Lee Butler with 13 minutes remaining.

Wholesale changes are required. Where was Richard Huxford and Chris Templeman? How soon before Scott Thomson is fit? Can Westie play in midfield? Should Dick Campbell have less control over the training?

Next week it`s Rangers. Bert crawled on his hands and knees into a press conference there before. Should he go equipped with white flag or a towel to throw in? There is only one consoling factor, Aberdeen are every bit as bad; they lost three nil to Dundee United and remain on 14 points, the same as us. Fans demonstrated at Pittodrie after the game chanting for Alex Miller`s resignation, let`s hope that they give him a lot longer!

DUNFERMLINE: Lee Butler, Greg Shields, Jamie Squires, Craig Ireland, Scott McCulloch; Ian Ferguson, Andy Tod, Gavin Johnson (Stewart Petrie); Edinho; Andy Smith, David Graham (Hamish French).
SUBS NOT USED: Ian Westwater, John Fraser, Martin
Yellow cards: Tod

Referee: G Mitchell (Arbroath)
Attendance: 6000
League position 10th and still bottom!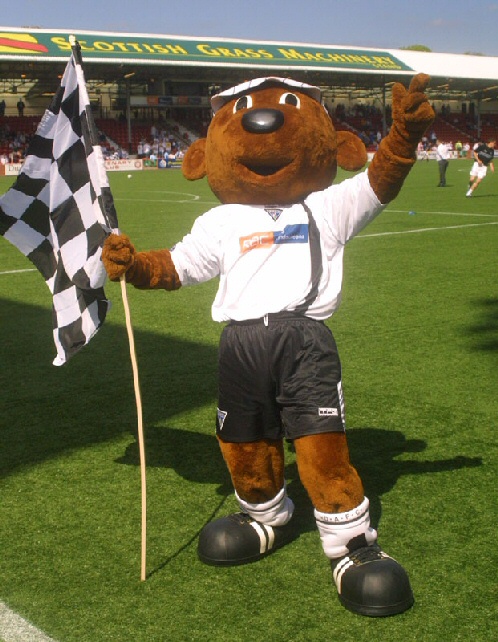 Sammy says thanks very much for visiting our web site where we have lots of news for young Pars fans.